This tiny wooden stool was made 171 years ago for a 3-year-old's birthday.
The teak stool was made in late 1850 on board the Charlotte Jane, one of the ships that brought European settlers to Canterbury. The maker was carpenter James Stout, who had described himself as an agriculturalist in order to get an assisted passage on the Charlotte Jane. James was travelling with his wife of 2 weeks, Jane Grubb.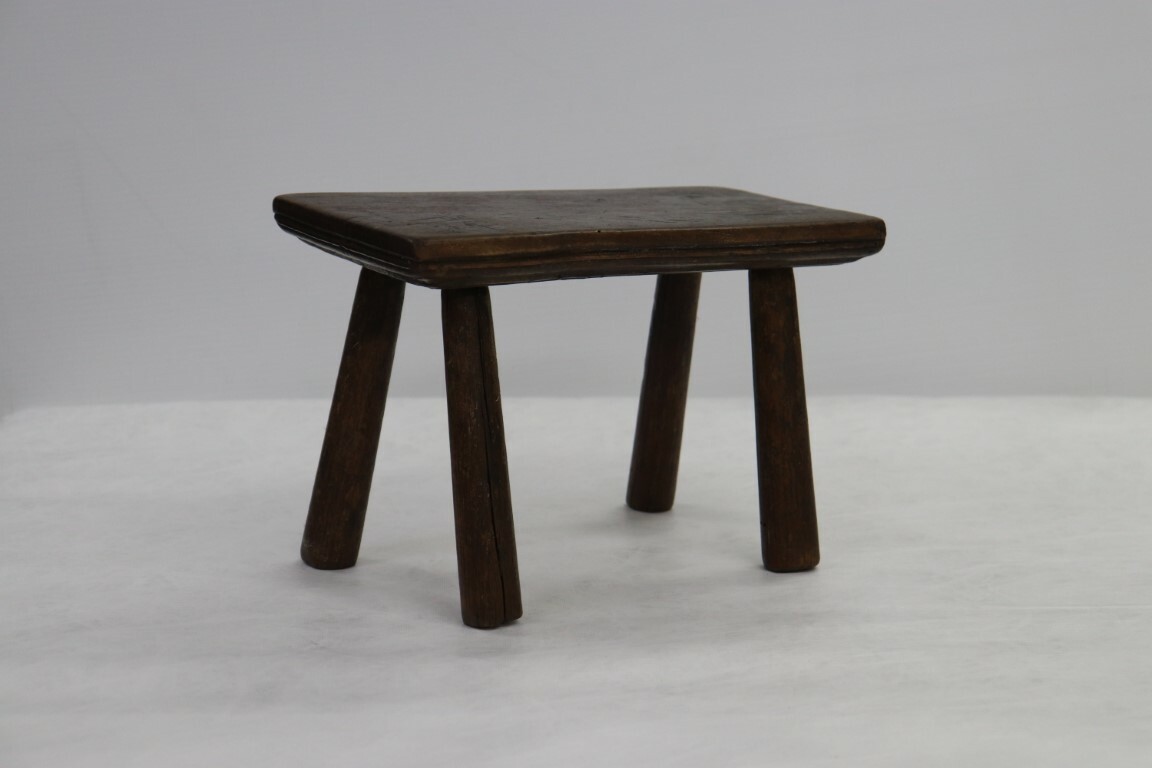 Also on board was James' sister Mary. Mary's husband John Grubb, a ships carpenter, was already in New Zealand. Having found that he could make a living here, he'd sent for his wife Mary and their three daughters. Mary's brother, James Stout, must have decided to come too and just 2 weeks before the Charlotte Jane sailed, he married John Grubb's youngest sister, Jane. Hopefully you can keep up! Interconnected families travelling together were not uncommon as people were looking for opportunities in a faraway land but also wanted to have the support and companionship of loved ones.
The Grubbs and the Stouts were travelling in steerage, the cheapest option, and this meant putrid water, weevily biscuits, over-salted preserved food and monotony.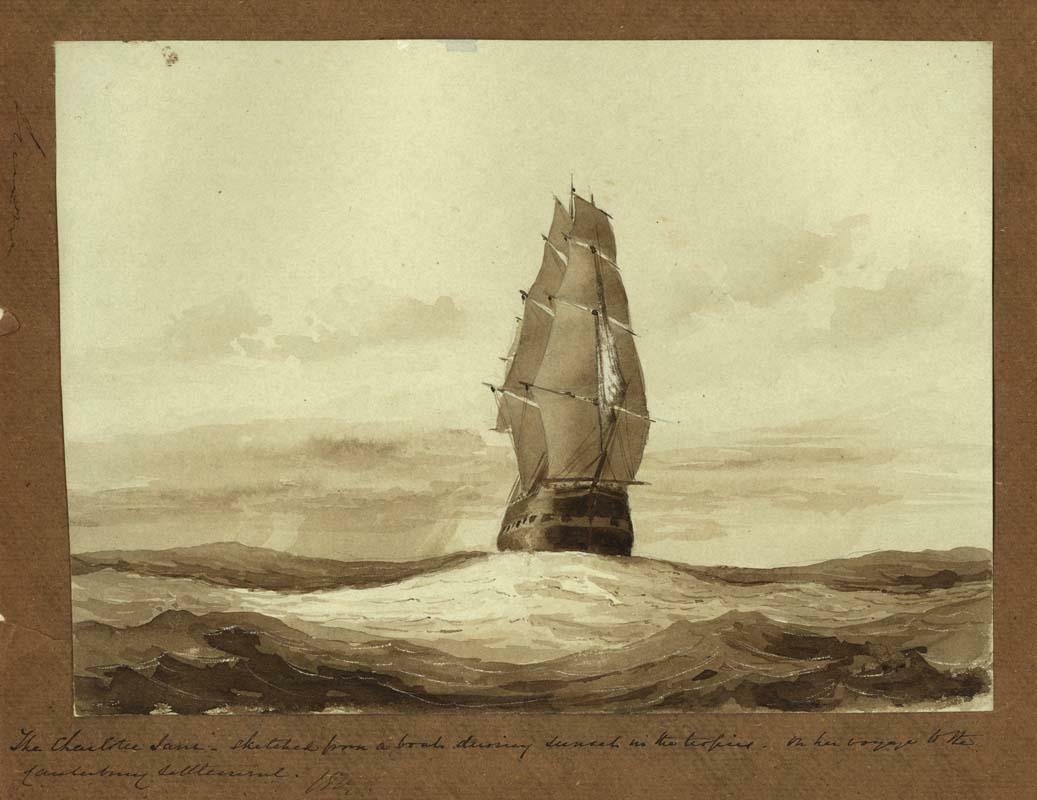 Perhaps to while away some time but certainly in order to mark the occasion of Jessie Bell Grubb's third birthday, her uncle James Stout made her a stool. He was probably able to cadge a small amount of timber from the ships carpenter and Jessie was duly presented with her very own seat.
Both the Stout and Grubb families settled in Lyttelton and prospered. James Stout was in business as a builder, carpenter and undertaker while John Grubb was involved in ship building and the provision of slipways. The Grubb family had the first permanent European residence in Lyttelton and this building, known as Grubb Cottage, is still standing.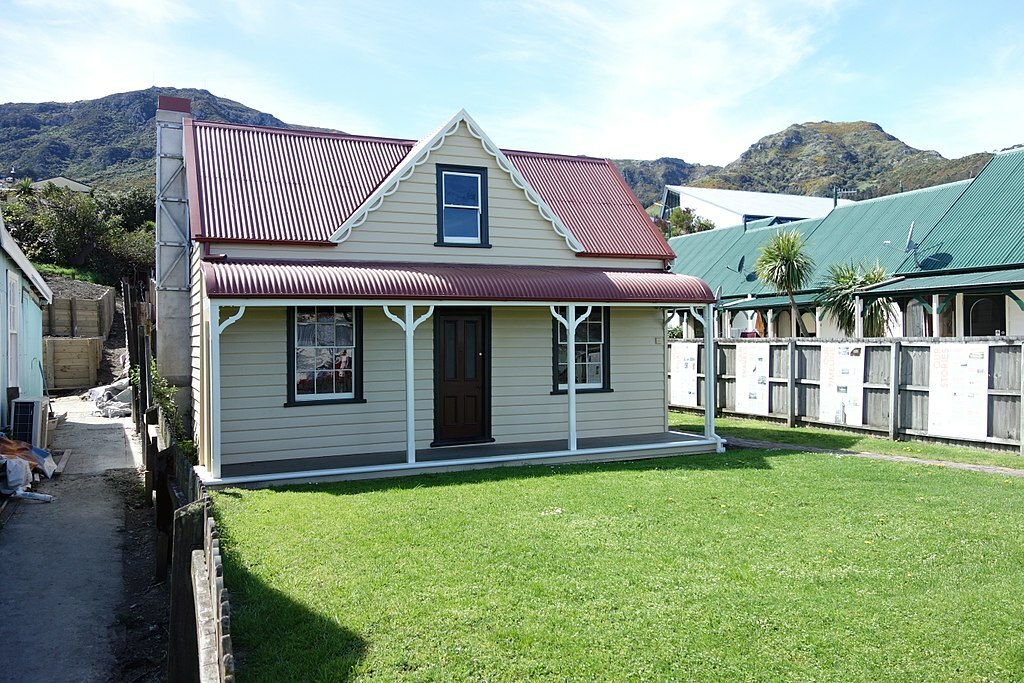 Furniture was in short supply and the kitchen table in the cottage was made from two biscuits casks from the Charlotte Jane with a board across the top. It is likely that Jessie's own special seat came in handy!
Jessie Bell Grubb ended up with a total of 10 brothers and sisters. She married mariner Alexander Munro in 1866 and, like her mother, had 11 children. By now the stool made by her uncle had become a family treasure. It passed to Jessie's daughter Vida who donated it to the Canterbury Pilgrims and Early Settlers Association in the 1950s and it subsequently became part of Canterbury Museum's collection.
This year, the stool piqued the interest of local artisan Greg Quinn, who spent a couple of days working in the exhibition Isolation Hotel as part of the In Residence programme. Greg made a stool using similar techniques to those used by James Stout when crafting the stool for Jessie. It has since been added to our collection as a complement to Jessie's stool.