In 1940, the first scheduled passenger service from Auckland to Sydney on flying boat 'Aotearoa' ZK-AMA took place. This flight marks the birth of New Zealand's national airline, originally named TEAL (Tasman Empire Airways Limited), now Air New Zealand. It was piloted by Captain John Burgess and there were just nine passengers.
Our national airline started celebrating its birthdays with cake in 1961 when it turned 21. TEAL served a special 21st birthday cake on all flights.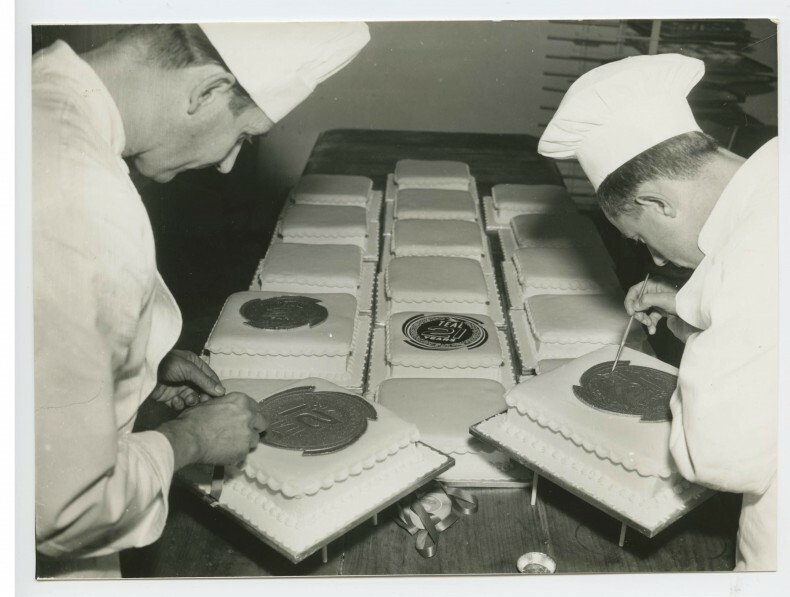 On its 30th birthday in 1970, cake was presented to all passengers in a special box, and on its 75th birthday in 2015, Air New Zealand kept the tradition going. Birthday cake was offered at Te Papa, where visitors to Air New Zealand 75 years. Our nation. The world. Connected, received a slice.
Celebrating through food is a particularly fitting thing to do because the food served on flights has always been so important to the airline. In the early days, on a 9 hour turbulent trip across the Tasman, passengers were treated to homemade food. Head steward Eric Mullane personally organised home-cooked meals which were transported in large vacuum flasks. This menu from 1940 shows what was on offer.
In 1948 the Christmas menu included traditional fare - glazed ham, roast turkey and plum pudding.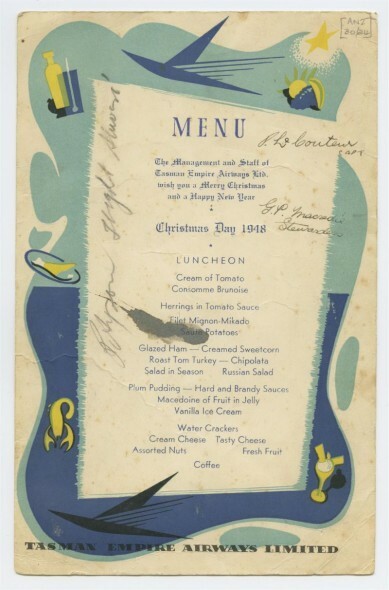 By the 1950s, TEAL also offered flights to the Pacific. They were a luxury experience. Some menus were printed on embroidered cotton and included kiwi delights such as 'Toheroa Soup and Waikato Whitebait Fritters'. Everything was freshly cooked on board by the junior steward. It was quite a feat considering the tiny galley kitchen and the variety offered.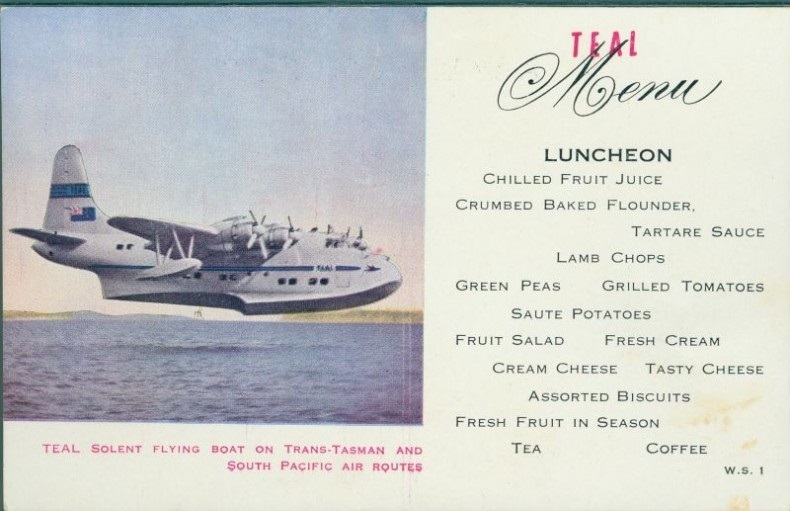 Over the years, Air New Zealand menus have reflected the changing tastes of New Zealanders, as well as meeting the needs of travellers from all over the world. As new destinations were added, so to were new menu choices.
A menu on a DC-10 in the 1970s might include dishes such as 'Heung So Duck' from China, 'Pangang Goleck' from Malaysia, and 'Roast Suckling Pig' from Hawaii. Exotic delicacies like these increasingly sat alongside New Zealand favourites like 'Canterbury Lamb' and a selection of New Zealand wines and cheeses.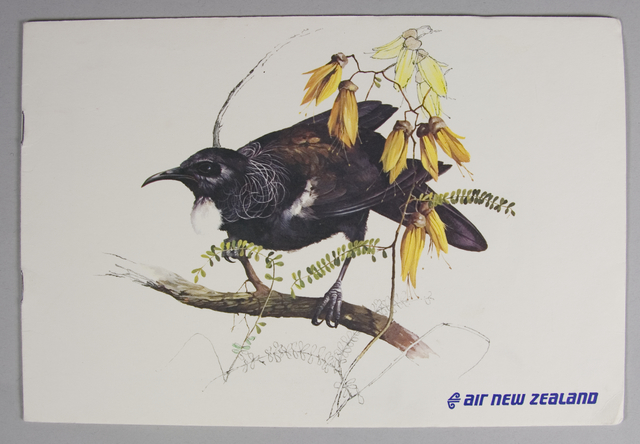 A strong sense of New Zealandness has always been a key part of the airline's identity. The DC-10 menu above includes food and wine sourced from New Zealand, but even if it hadn't, the tūī and kōwhai flowers on the front leave no doubt which part of the world the airline is from.
Thanks to Lynnette Townsend, Curator History - Communities & Diversity, Te Papa Tongarewa for allowing us to repost her blog which was published on the Te Papa website on 30 April 2015.