On 25 March 2020, with 205 active cases of Covid-19 in the country, New Zealand moved into the Government's Alert Level 4 – also known as Lockdown.
With all but essential travel banned and most workplaces closed, Cantabrians and all New Zealanders prepared for four and a half weeks of staying at home. Many Cantabrians used the hiatus from normal life to express their creativity.
Robinne Weiss, an author from Kirwee, wrote a poem for every day of Alert Level 4 and the 3 weeks of Alert Level 3 that followed. She hung them from her fence for passing motorists and pedestrians to enjoy. Robinne's series, titled Pandemic Poetry, focused on various characteristics of life under lockdown, from the greater emphasis on cleanliness to the increased activities of wildlife in the absence of humans. The series has since been published.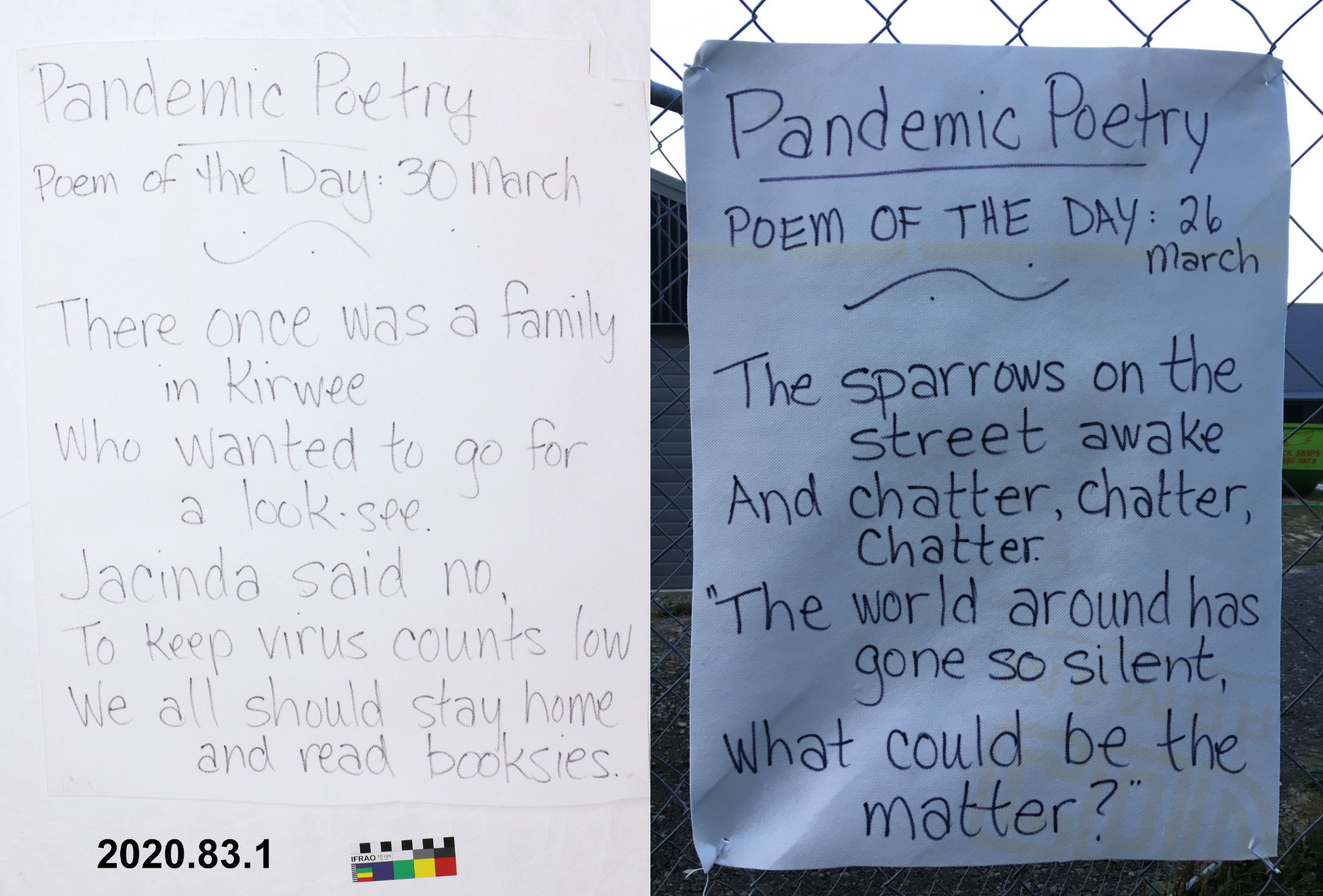 Producing creative works became an important part of coping with lockdown and for helping others to cope. Carol Mutch, a Professor of Education at the University of Auckland who lives in Greendale near Darfield, produced a series of e-books for children about the lockdown adventures of her teddy bear. Based on the nationwide teddy bear hunt, in which people placed a soft toy in their window for neighbourhood children to spot during their lockdown walks, Carol's original book Bear Goes Into Lockdown eventually became a series of four titled The Diary of Bear.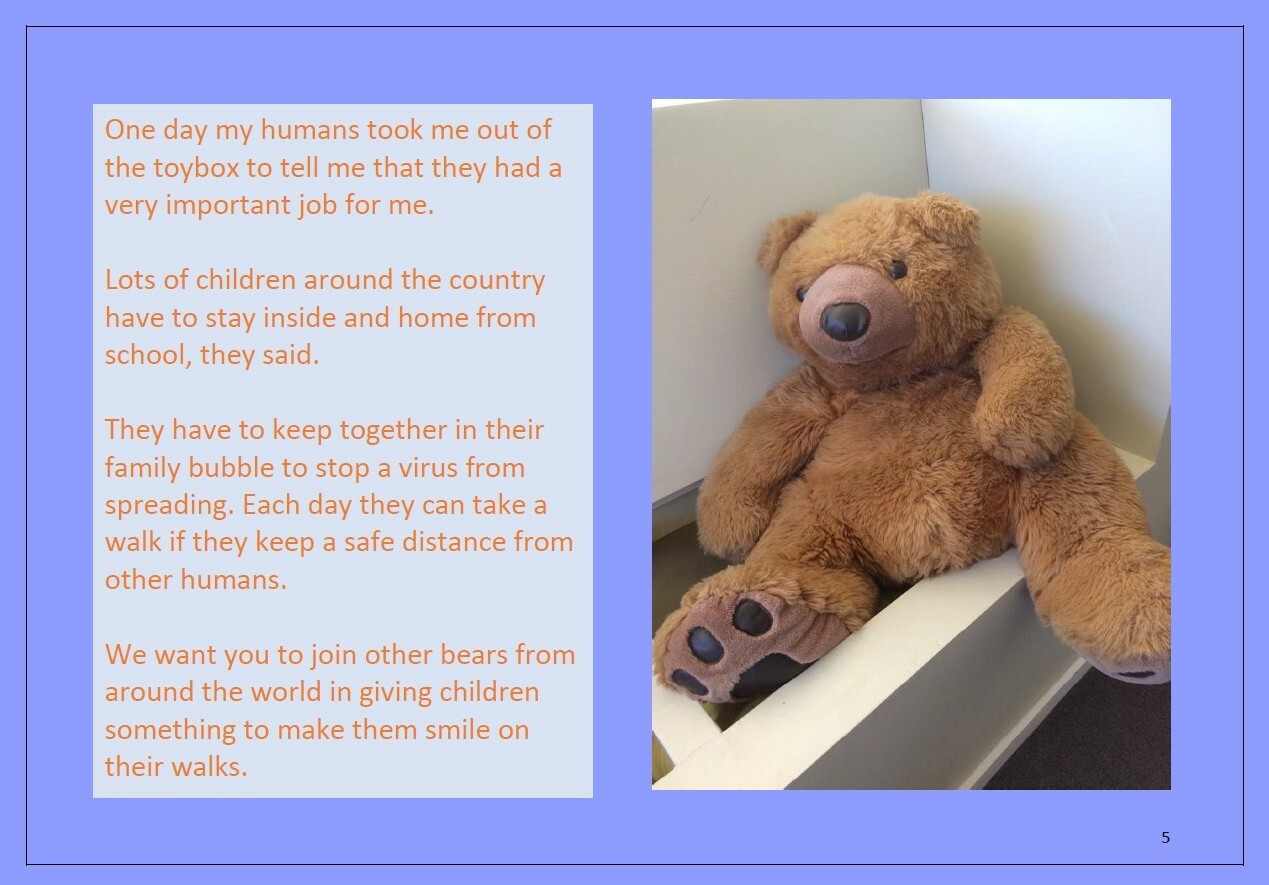 Other people worked on visual arts during Alert Level 4. Christchurch-based artist Rudolf Boelee, whose works focus on comic book characters and have previously been exhibited at Christchurch Art Gallery Te Puna o Waiwhetū, incorporated references to the pandemic in a series called Lockdown. The works are reminiscent of his usual pop-art style, but Rudolf was forced to use whatever materials he had around the house since art supply stores were closed. Hence Lockdown 5 is an acrylic on board painting as opposed to Rudolf's more usual screenprints.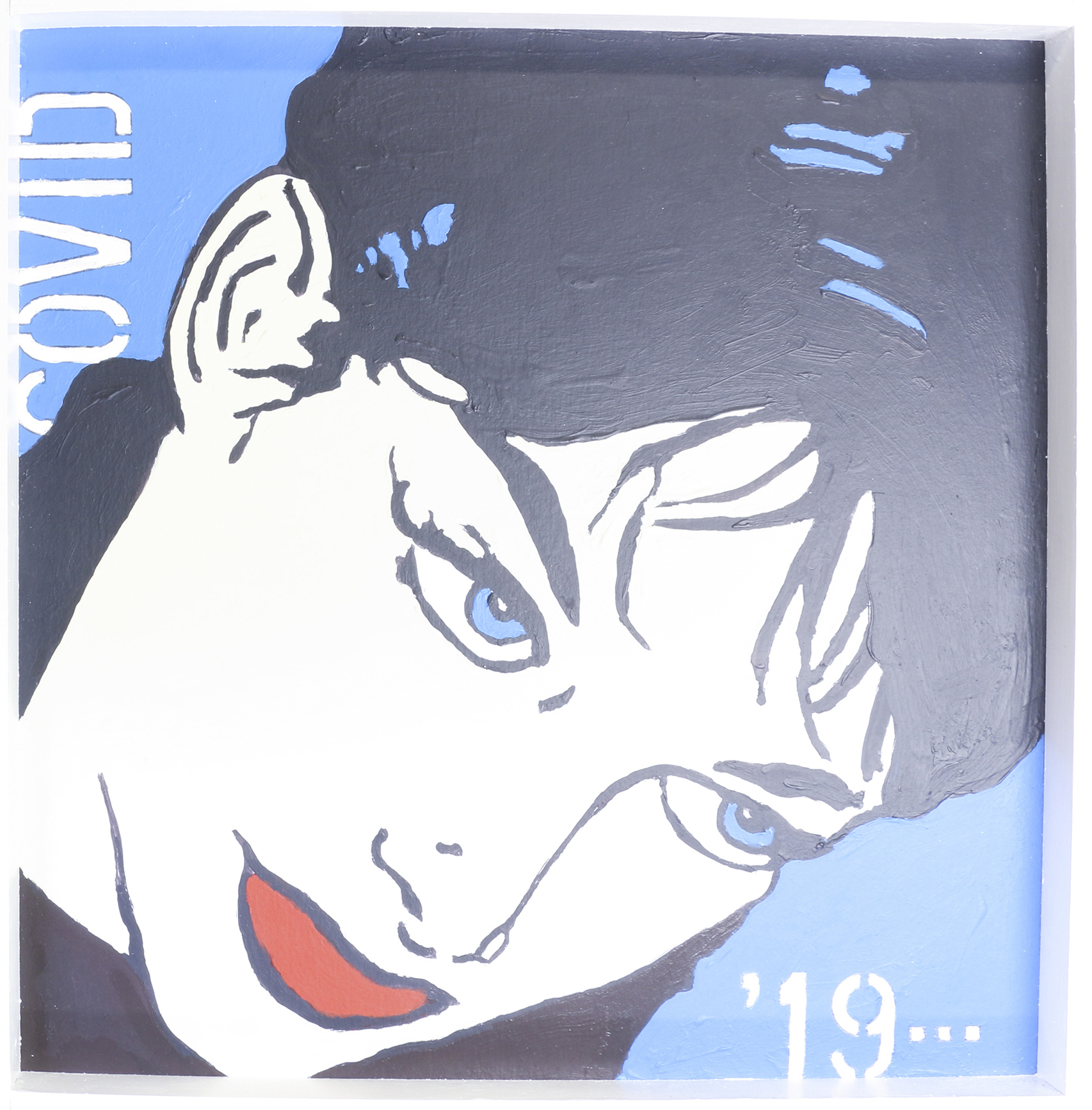 Non-professional artists also turned their hands to decorative arts during lockdown, sometimes as part of wider initiatives that helped many people to entertain themselves. Cheryl Hoskins-Wilder, from Christchurch, participated with her children in the nationwide teddy bear hunt and the Christchurch Rocks painted rocks hunt. By painting teddy bears in a window onto one of her rocks, Cheryl combined the two initiatives and killed two birds with one stone!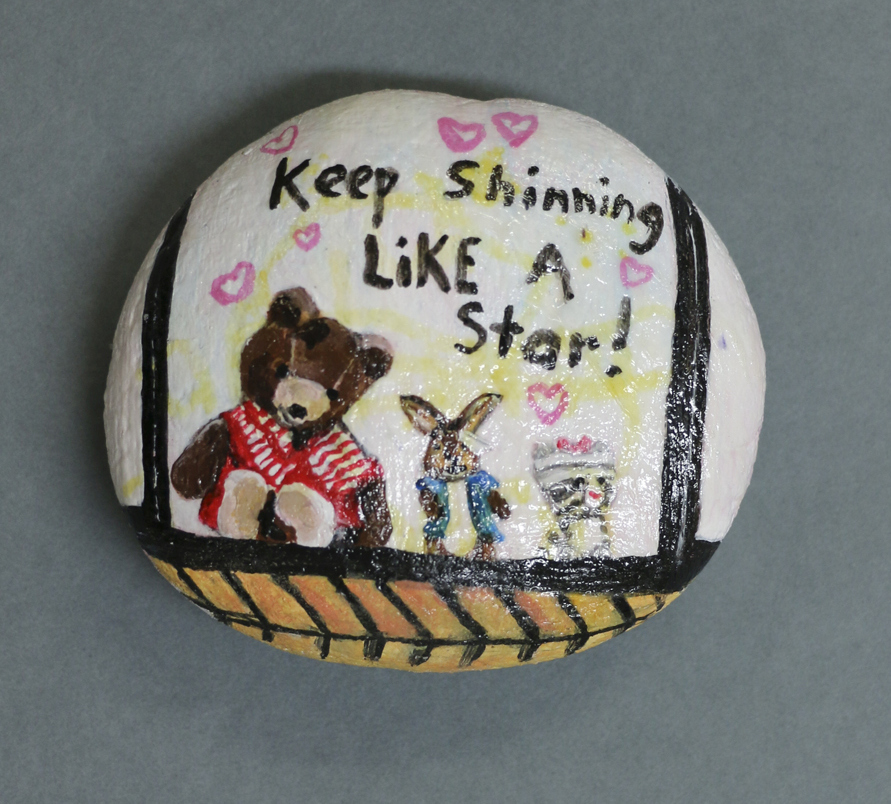 Some of the creative works produced during lockdown made light of the situation, attempting to provide humour in what was a difficult time for many. Joanne Bos from Christchurch made this Covid clock from pieces of wooden pallet and marker pens. Utilising gravity for its joke, the clock always points to "Stay Home". Joanne hung the clock outside her home during Alert Level 4 to give passers-by a much-needed laugh.
Some people cleverly incorporated more official Covid-related material into their creative works. One such example is Joanne Mitchell of Christchurch, who took official Canterbury District Health Board (CDHB) and Westland District Health Board social distancing spacers and wove them into a unique kete (bag). Joanne, who was deemed an essential worker during lockdown, continued going to her job at the CDHB but found that other commitments, such as social connections, stopped entirely during Alert Level 4. She therefore still had plenty of time to pursue more creative activities.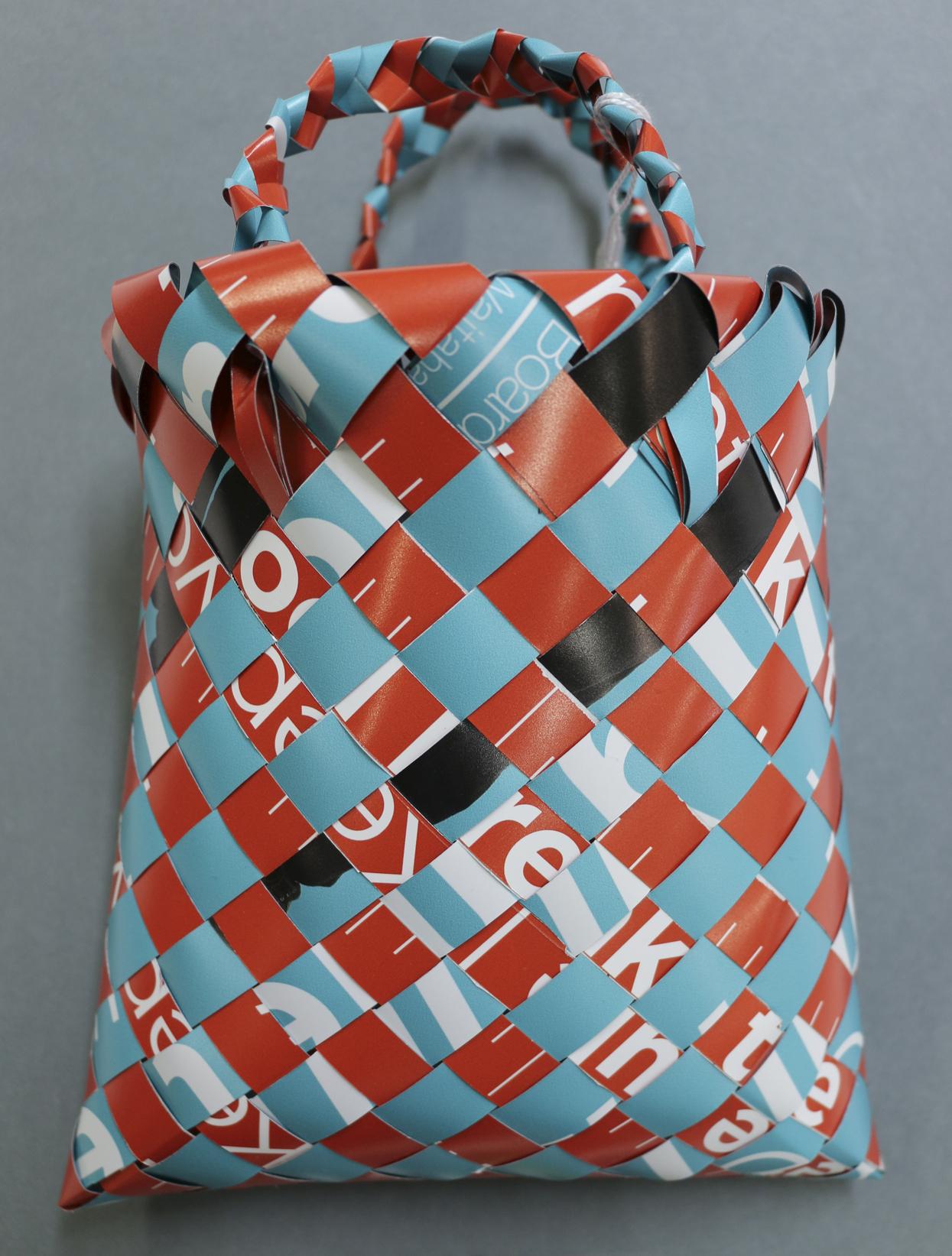 Young people were particularly affected by the nationwide lockdown. They were unable to attend school or meet friends at ages when their educational and social development would otherwise be paramount. Many found ways around this though, most commonly by pursuing their interests and maintaining their social circles online. The Court Theatre's Youth Company had to cease all in-person operations during Alert Levels 4 and 3, but members took inspiration from the unprecedented circumstances and their own experiences to produce a new play. Titled 'The Quarantine Diaries', the promenade show was scripted entirely during lockdown and performed over four nights in July 2020 once New Zealand had returned to Alert Level 1.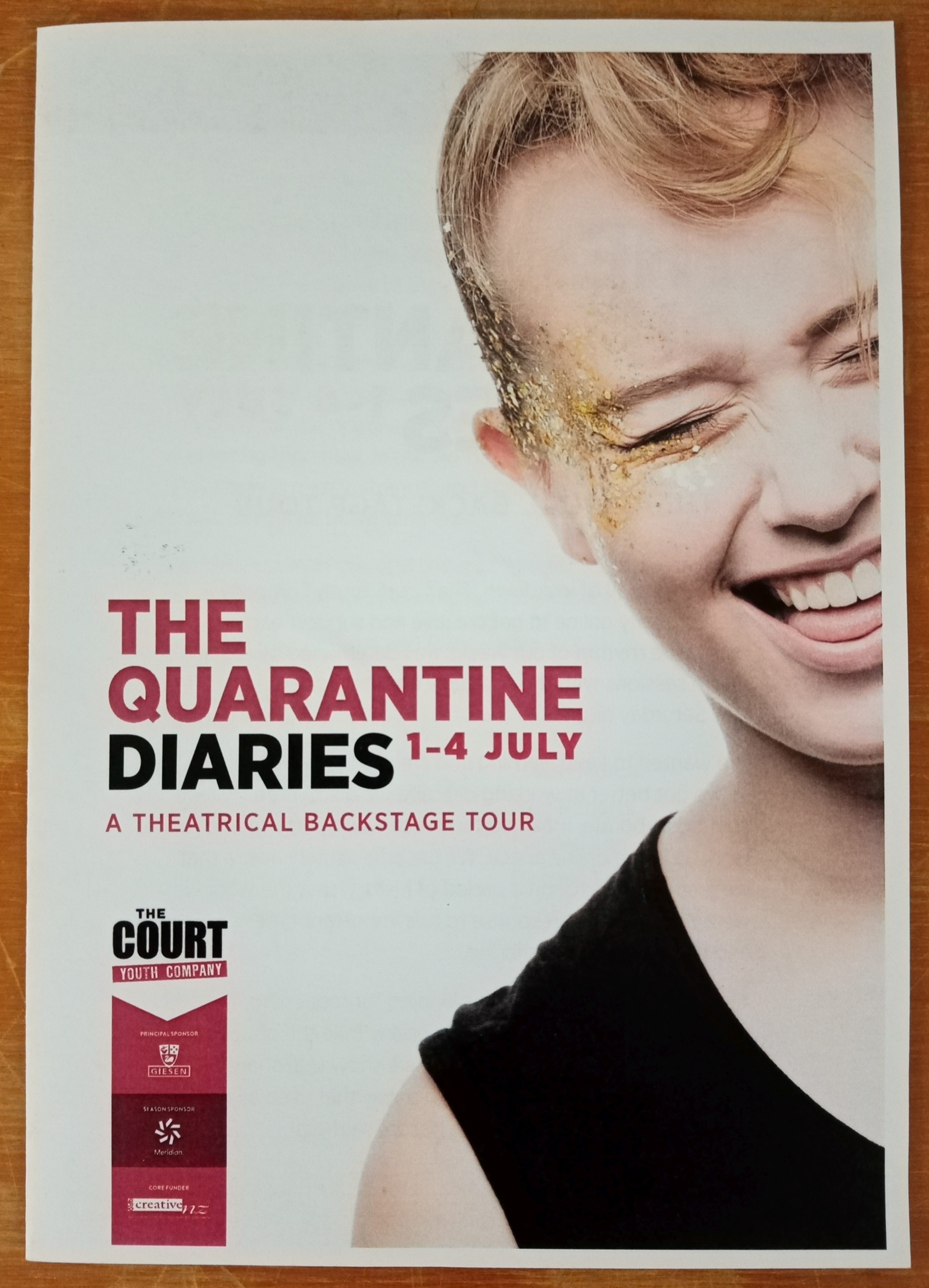 On 27 April 2020, New Zealand's Alert Level was relaxed from 4 to 3, and then from 3 to 2 on 13 May. The lockdown was over and life began to return to, mostly, normality. But people's experience of the Covid-19 lockdown, and particularly their creative endeavours during those extraordinary times, will be preserved at Canterbury Museum in perpetuity.