Eager concert goers filed into the Municipal Concert Hall on 19 November 1930 curious to hear music by a Christchurch composer. Some had previously heard the composer play the organ at church services; others had read about the piece in the Press newspaper a few weeks earlier. Soon Conductor W H Dixon would pick up the baton and the Royal Christchurch Musical Society would reveal what 'Life' sounded like.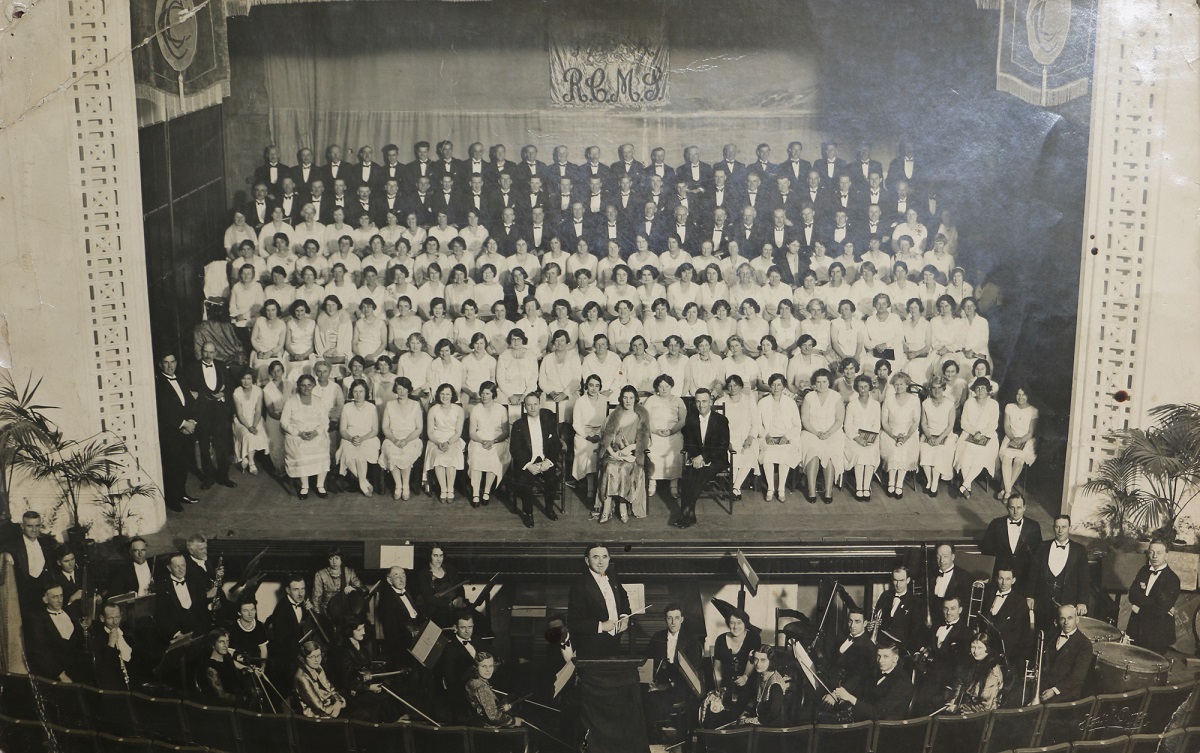 'Life' is a large-scale choral work written by church organist and local composer Arthur Lilly, initially composed for the 1916 New Zealand Festival of Music. The festival was a fundraiser for the First World War. Lilly dedicated 'Life' to his younger brother Leslie in honour of his military service during the War. Lieutenant Leslie Gordon Lilly joined the British military serving with the 1st battalion of the 2nd County of London Yeomanry (Westminster Dragoons). Leslie survived the War and lived a long life, but details of his military service are sparse. His actions nonetheless inspired his elder brother.
The text for 'Life' is drawn from William Wordsworth's poem 'Ode: Intimation of Immortality from Early Recollections of Childhood'. The poem explores themes of lost innocence and childhood but ends on a hopeful note. Lilly incorporated some memories of his own childhood into the music. One section is meant to sound like splashing water, a sound Arthur remembered clearly from his days spent climbing around waterfalls near Dunedin.
Although Lilly first began composing the piece in 1915 with his brother's and his own childhood in mind, a personal tragedy in 1919 affected the work. That year Arthur and his wife Elsie lost their 5 year-old son Frank to meningitis. Lilly later modified 'Life', adding an entire chorus dedicated to Frank.
Frustratingly, we will never be able to recreate that 1930 concert, as only some of the music survives. Several booklets of sheet music for 'Life' containing the music for the choir are now in Canterbury Museum's collection but the performance parts for some instruments are missing. The 1930 concert programme lists a flute, an oboe, a cornet, a horn, a trombone and a harp, but no sheet music for these instruments is available. A few of the booklets are also damaged, with the top line of music missing from every page. A well-trained musician might be able to guess what those lines once contained and play something that sounds pleasing, but it will never be exactly the same as the original.
Interestingly, there is also some music for extra instruments which are not listed in the concert programme: a second clarinet and a part for second cello. Figuring out exactly how these extra instruments would have been used remains a mystery. Were there simply not enough clarinettists and cellists available that night so they left the parts out of the performance?
While we may never be able to recreate the full concert experience, we can get a taste. Listen to baritone Angus Simmons and pianist Iola Shelley perform an excerpt from Arthur Lilly's 'Life' here.