Museum Curator Natural History Cor Vink was excited to be contacted by one of the researchers for 'Coast New Zealand' and asked to be part of the second series.
I'm a fan of the original UK series and also enjoyed the Australian and New Zealand spinoffs. The first series of Coast New Zealand attracted 400,000 viewers, which is high for a documentary and it's great to get the chance to speak about arachnology to such a large audience.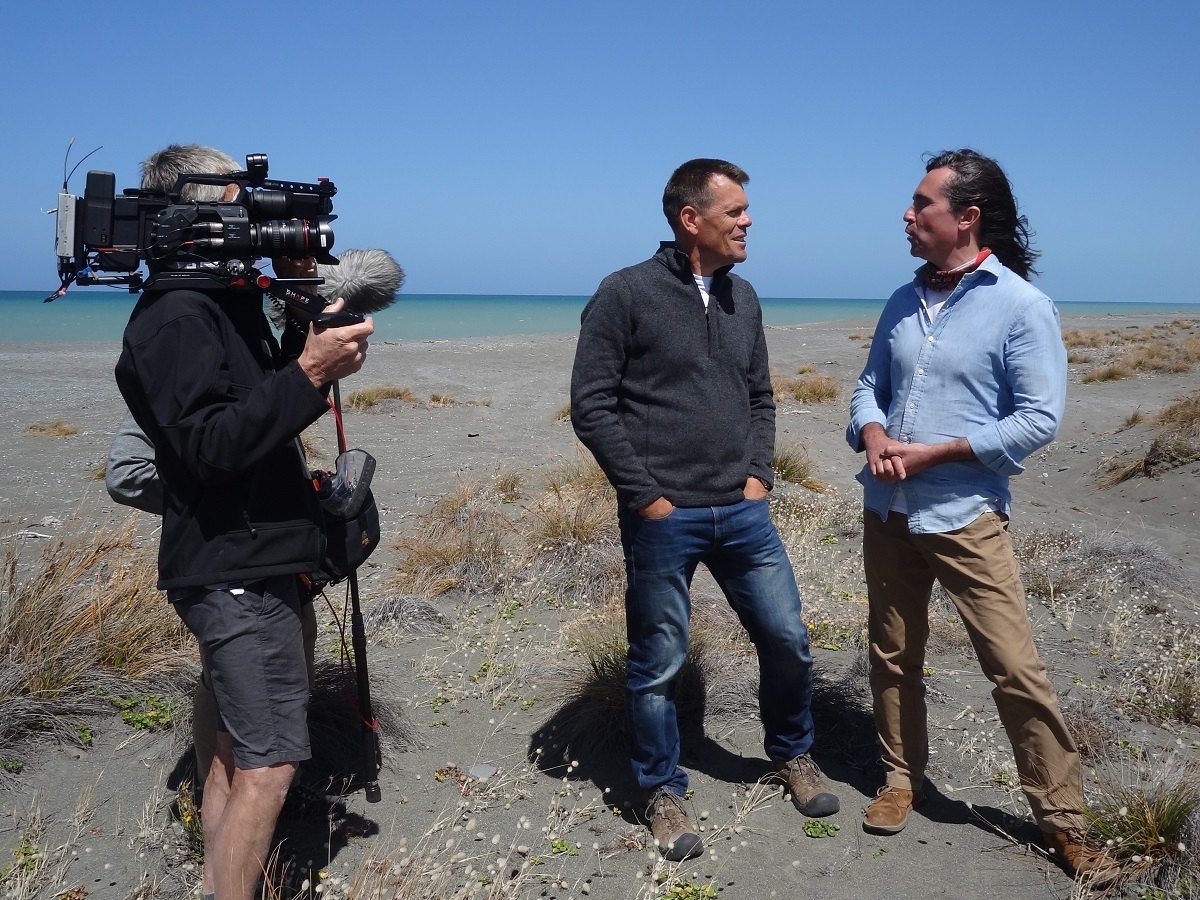 Katipo spiders were the subject of the segment as they are only found on coastal fore-dunes in New Zealand. Filming took place at Kaitorete Spit, which is a stronghold for katipo as there is a large area of the pingao, the native sand-binding sedge, in which katipo likes to build its web. Katipo are threatened by habitat modification by introduced marram and pines as well as from interbreeding with the Australian redback and competition from the South African false katipo.
Filming went very well as the weather was perfect and I managed to find a female and male katipo in the first pingao that I looked in.