The common harvestman (Phalangium opilio) is one of the most commonly found arthropods in the garden at home. Their long gangly legs and random sudden movement scare some people.
Harvestmen are sometimes called daddy long legs, which is a name that also applies to crane flies and cellar spiders. The term harvestmen has several potential origins, but the most logical is because they are seen in Europe at harvest time (summer and autumn). Harvestmen are known scientifically as Opiliones, which are like cousins to spiders, both of which are in the arachnid group.
Harvestmen do not possess piercing fangs or venom glands like spiders – so contrary to popular belief, they are not the most poisonous spider in the world. In fact, they are not poisonous at all. They have enlarged and modified mouthparts relative to their body size, which are used for their omnivorous diet of small invertebrates, carrion, plants and fungi.
New Zealand has over 250 species of harvestmen and all but two are only found here. We have three main groups of harvestmen: mite-like harvestmen, long-legged harvestmen and short-legged harvestmen.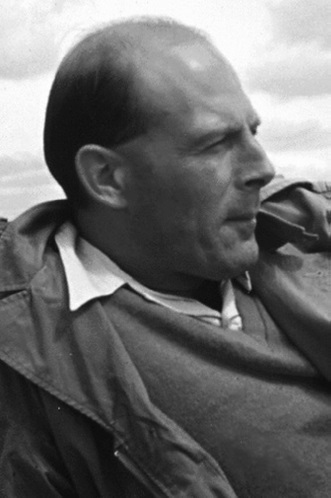 Dr Raymond R Forster (known as Ray) completed a lot of the initial descriptive work on New Zealand harvestmen between the 1940s and 1950s. He published a book in 1954, while on the staff at Canterbury Museum, on the short legged-harvestmen (known as Laniatores). Ray was one of the leading world spider experts of his time, especially on spiders in New Zealand. He spent most of his career describing over 600 of the 1,100 published New Zealand spider species, also contributing substantially to our knowledge of harvestmen.
Ray was born in Hastings, New Zealand in 1922. He began his studies in accountancy – a far cry from where his passion lay, with invertebrates and spiders. He changed his degree to Science and by 1948 had received his Master of Science (Honours), followed by a Doctorate (DSc) in 1953 and another Doctorate in 1975. Ray was appointed as zoologist and assistant director of Canterbury Museum in 1948 and worked here until 1957. During this time he completed his first DSc on short-legged harvestmen.
The story goes that Ray would cycle home from the Museum, with cumbersome microscope in tow, describe a new species that evening and cycle back the next morning with the microscope and the new species description. In his obituary it is aptly put: "There were no computers back then, just Ray on his bicycle" (Patrick, Sirvid & Vink, 2000).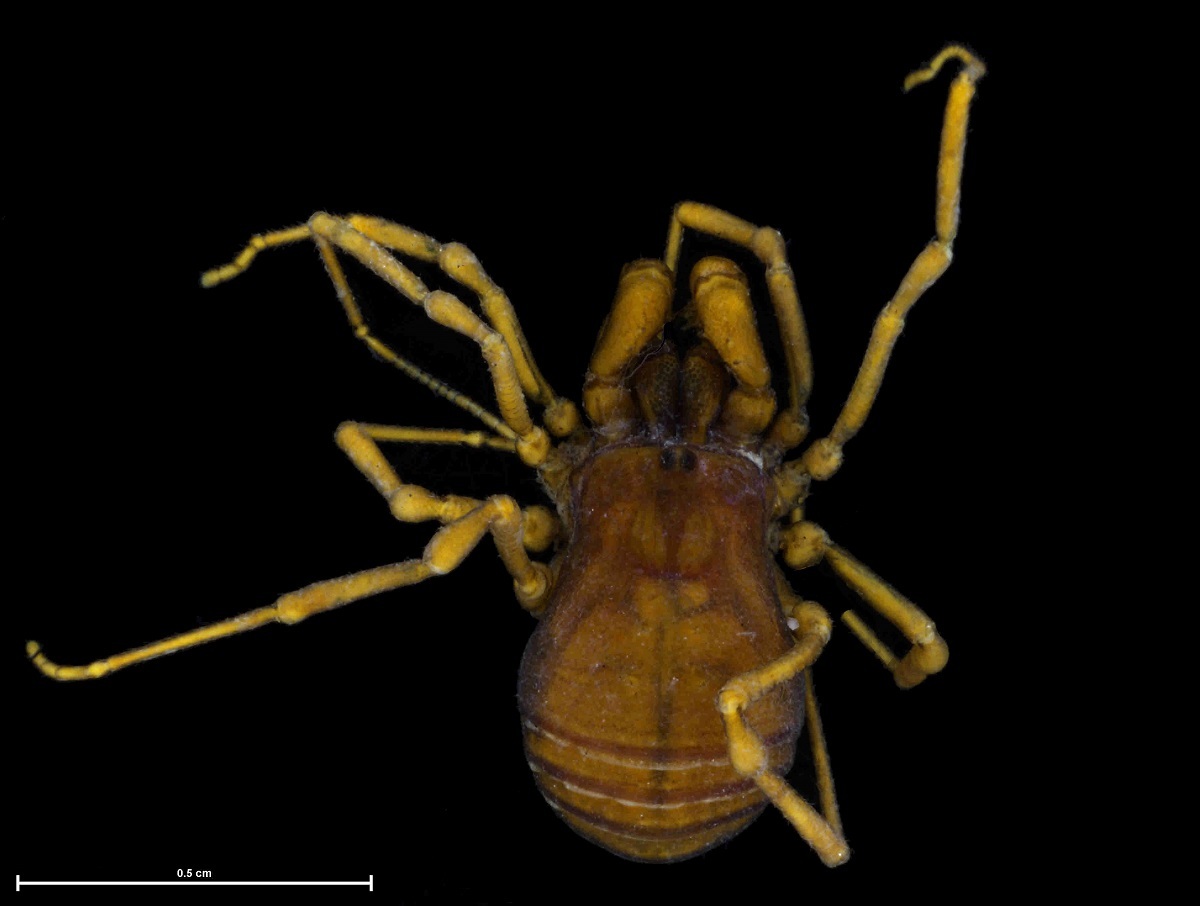 Thanks to Ray's dedication, many of the 163 species and sub-species of short-legged harvestmen were described in this manner. His experience at Canterbury Museum served him well when he became Director of Otago Museum in 1957, a position he held for 30 years. Most of the specimens Ray used to describe the short-legged harvestmen fauna are held in Canterbury Museum and the Museum of New Zealand Te Papa Tongarewa.
Ray's harvestmen collection at Canterbury Museum has recently been catalogued and added to the collections database. Over 2,500 specimens have been recorded. These are not the type specimens (an individual or group of individuals that are used as the reference example of a species), but related material that Ray would have collected and examined to help build up distribution records and knowledge for many species. You can see in these photos a variety of species with interesting morphological features (for example, large chelicerae or mouthparts at the front of the specimens).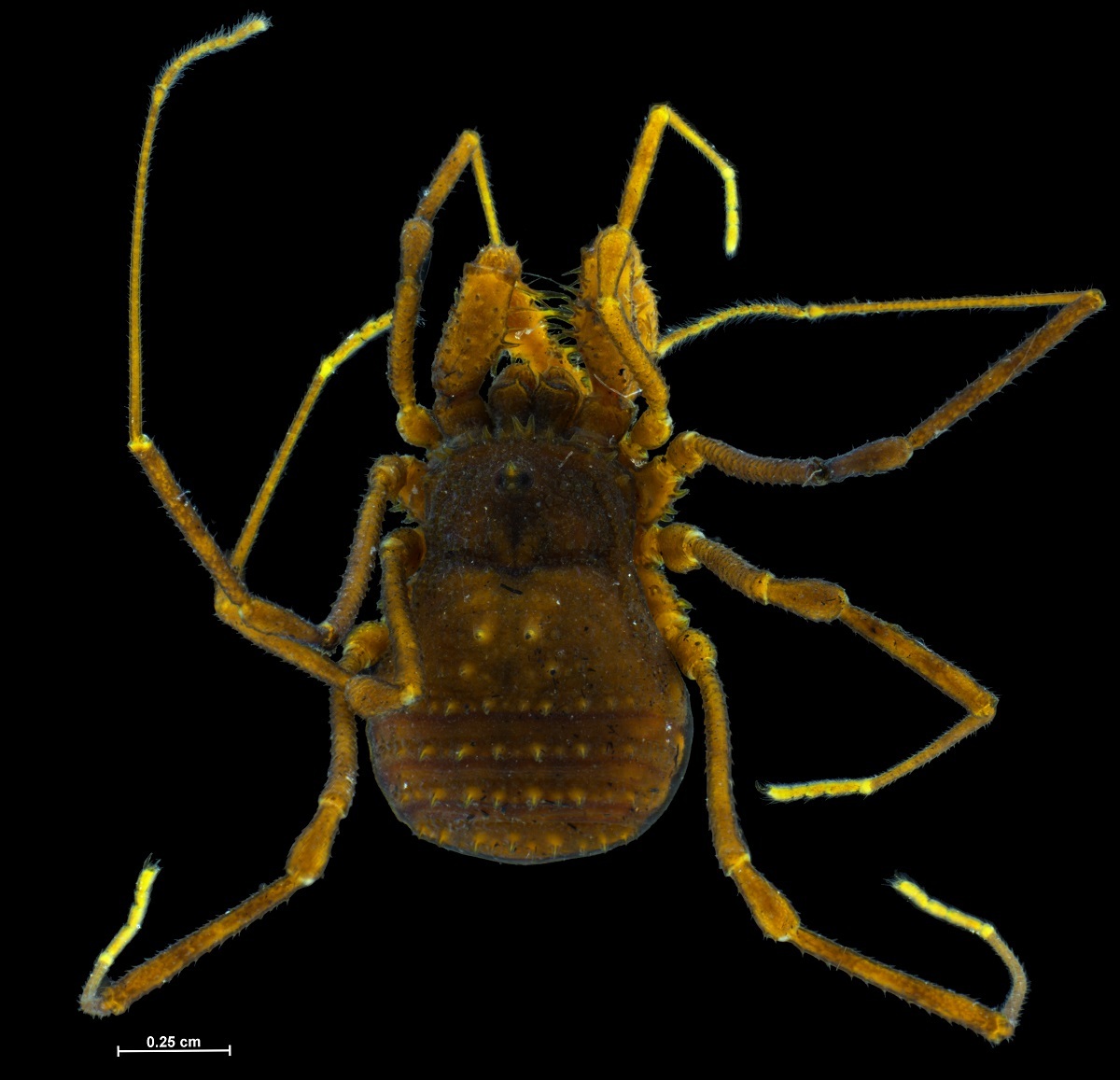 Most short-legged harvestmen are found in native forest habitats under rocks, logs and in leaf litter. They are nocturnal so hide away in crevices and dark places during the day, and come to life at night. Thanks to Ray's diligent work we have a great collection and body of knowledge on short-legged harvestmen in New Zealand, which is waiting to be used for future study.
Reference

Patrick BH, Sirvid PJ, Vink CJ. 2000. Obituary: Raymond Robert Forster DSc, FESNZ, QSO. 19 June 1922–1 July 2000. New Zealand Entomologist. 23:95–99.